Our next home in Ubud was Komaneka Rasa Sayang. It's one of many Komaneka Resorts located all around Bali. Check more Komaneka resorts here. The strategic position makes this resort perfect to stay at: it's directly on the Monkey Forest road, surrounded by many charming restaurants, local stores and only few minutes walk from Ubud city center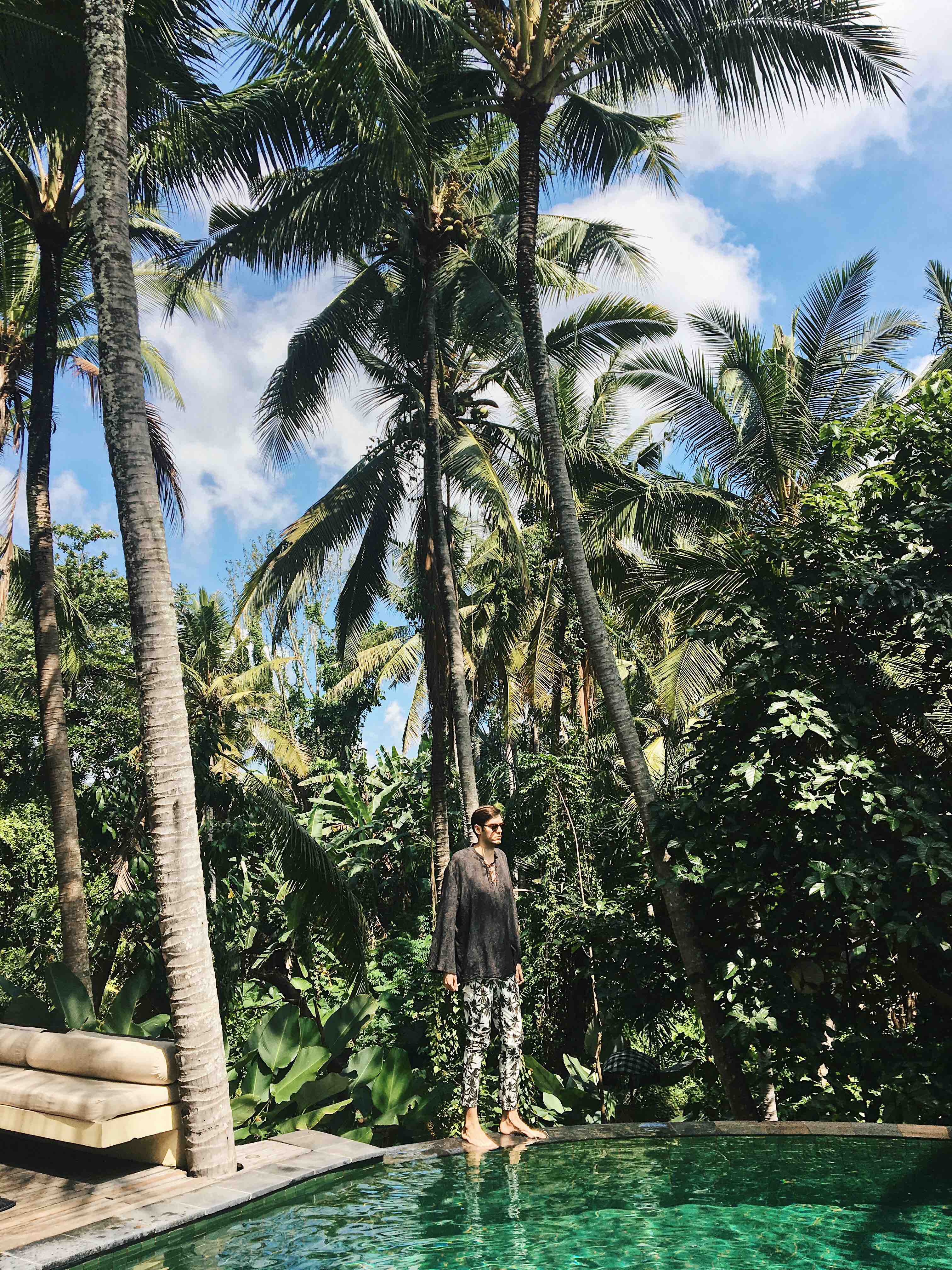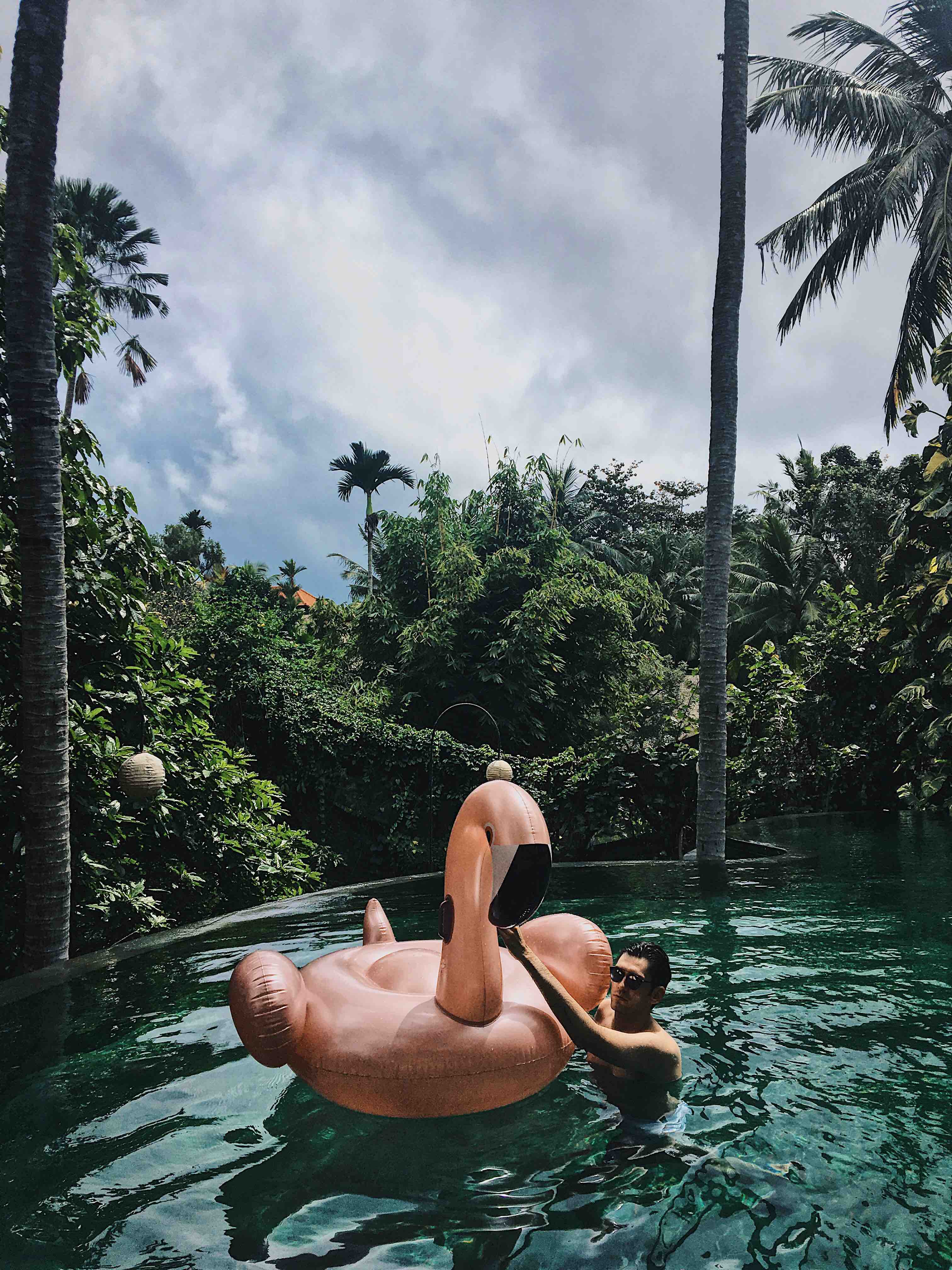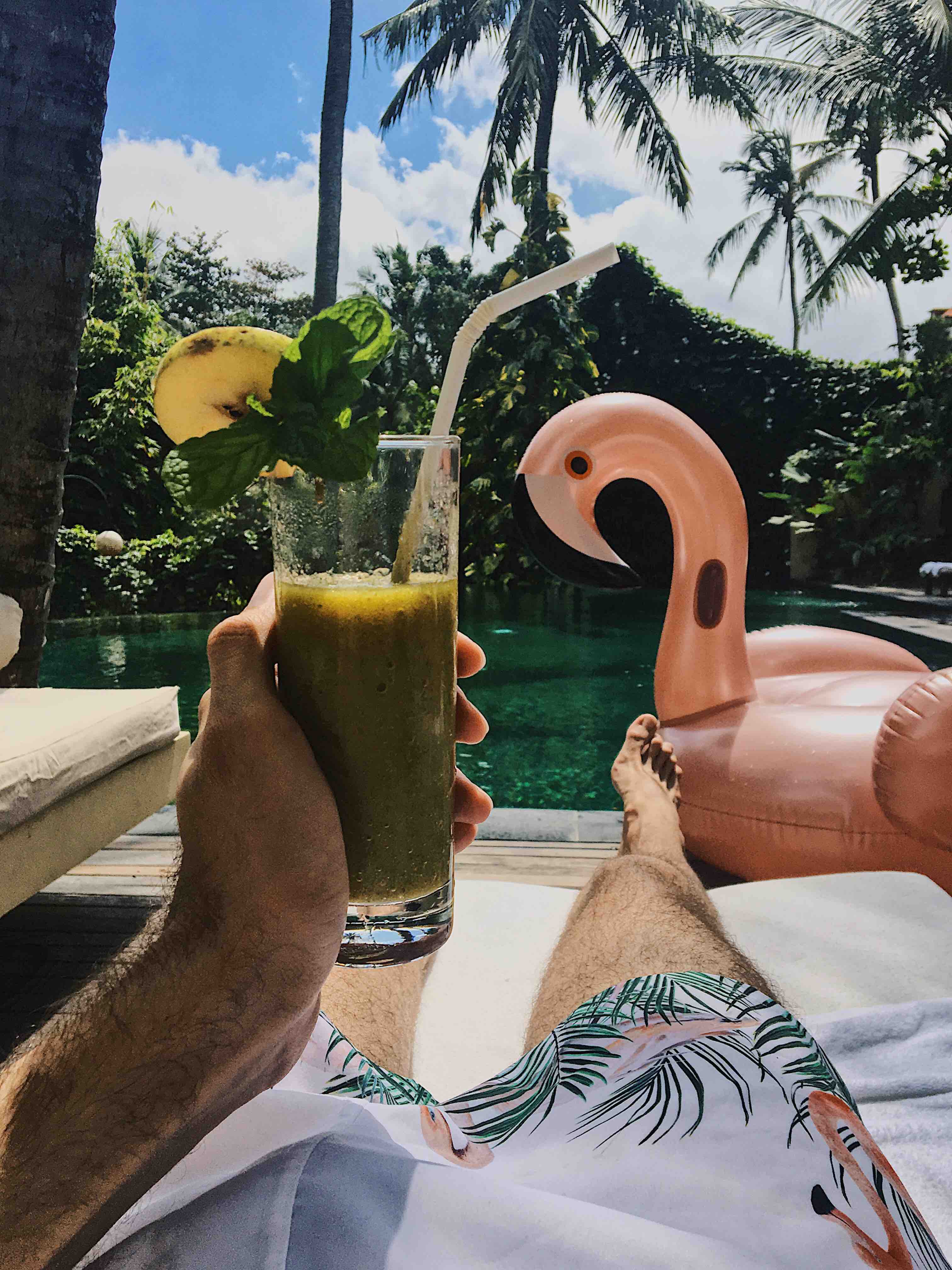 Our room was adorable, with a spacious bathroom with the bathtub and huge terrace, ideal for the evenings or morning coffee. It was only few steps away from the Madu Manis Kitchen restaurant where breakfast and lunch were served and the beautiful infinity pool. We spend much time by the pool. The environment was so quiet and relaxing and that was all I needed after the first days in Bali that were pretty hectic because of many excursions we did.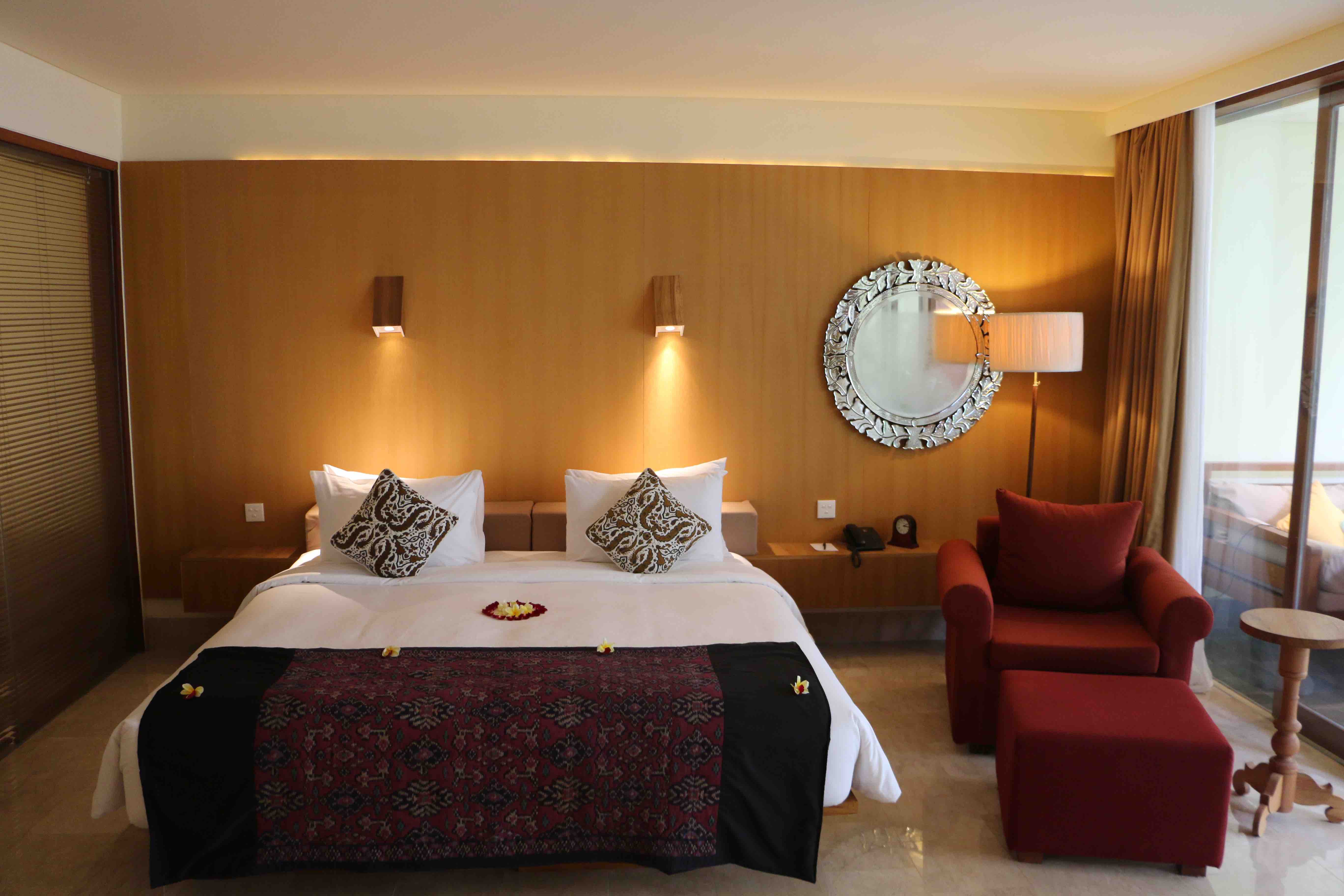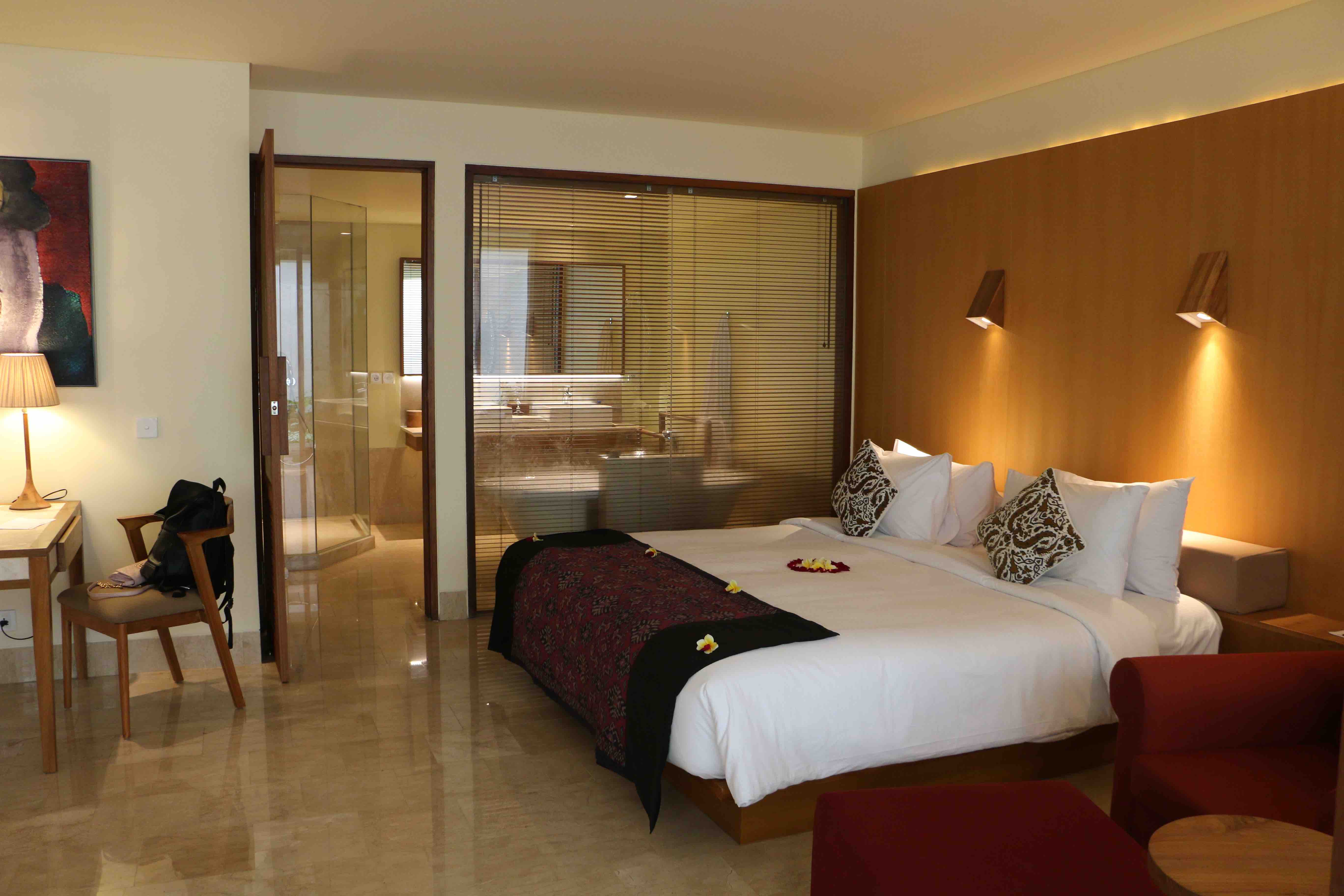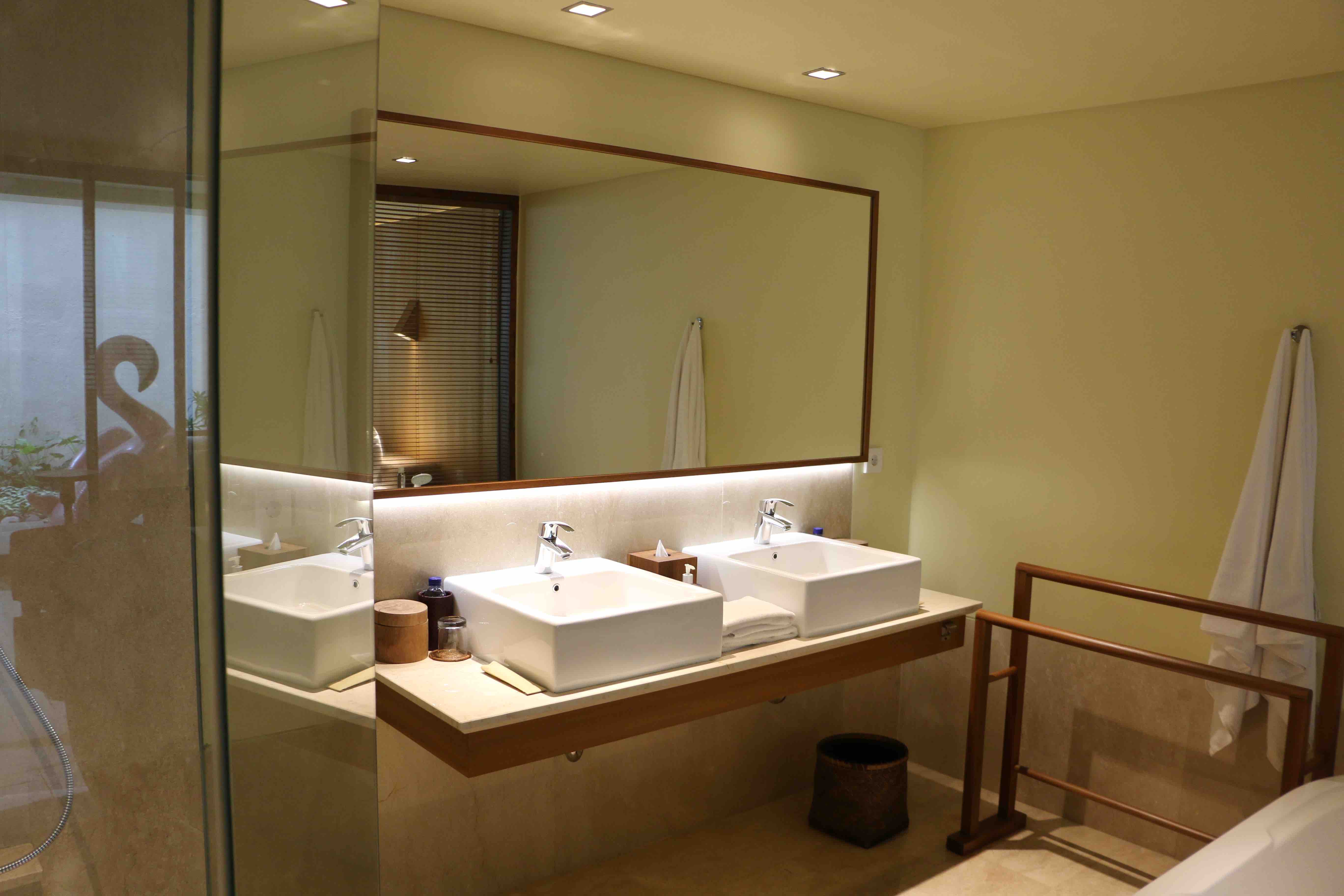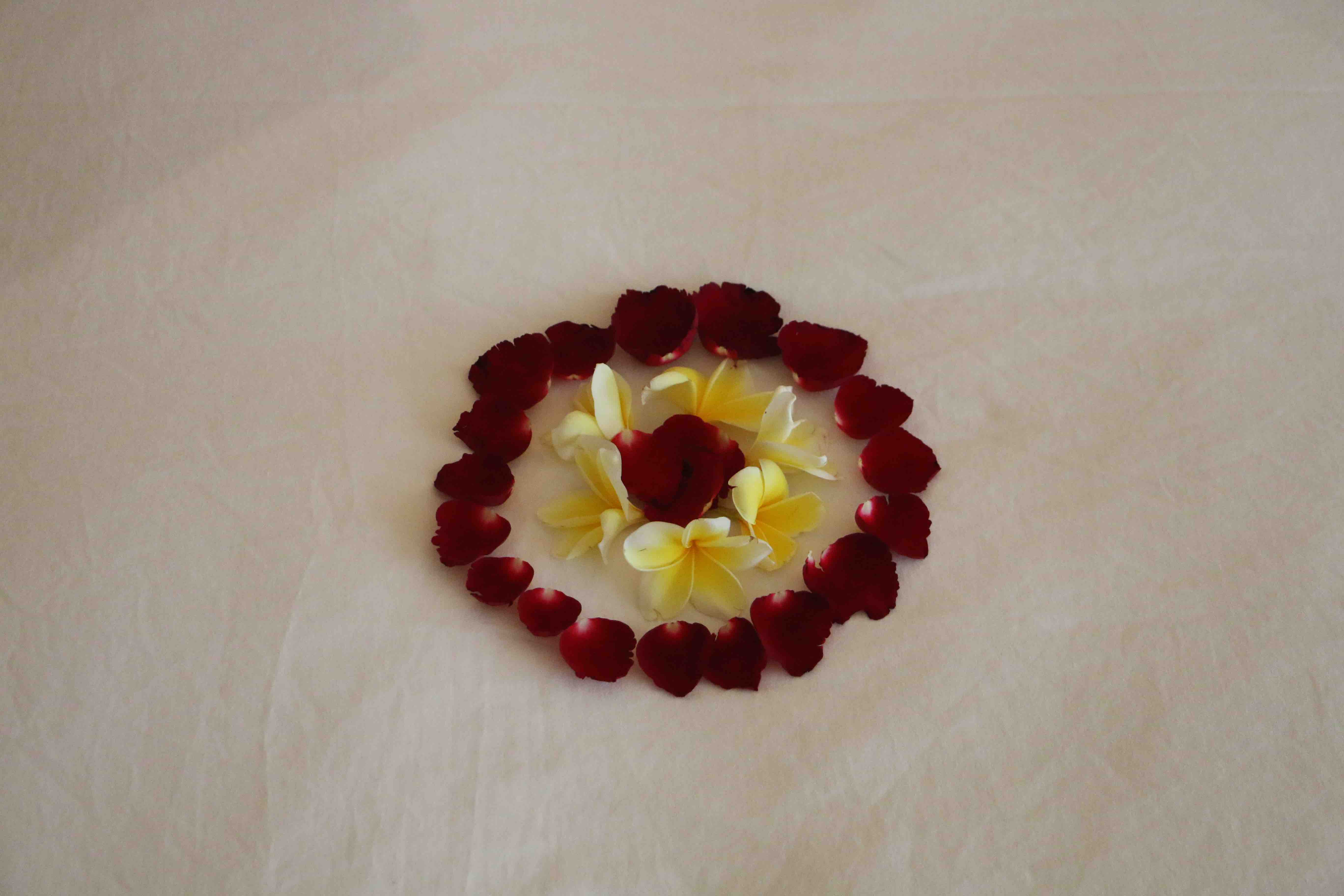 I really enjoyed the buffet breakfast with local cuisine. It was the first time I tried some of the Indonesian and Balinese local dishes. There's also a possibility to order eggs or delicious banana pancakes. The Madu Manis Kitchen is managed by Mrs. Desak and she that was so kind and always happy to explain us more about the food.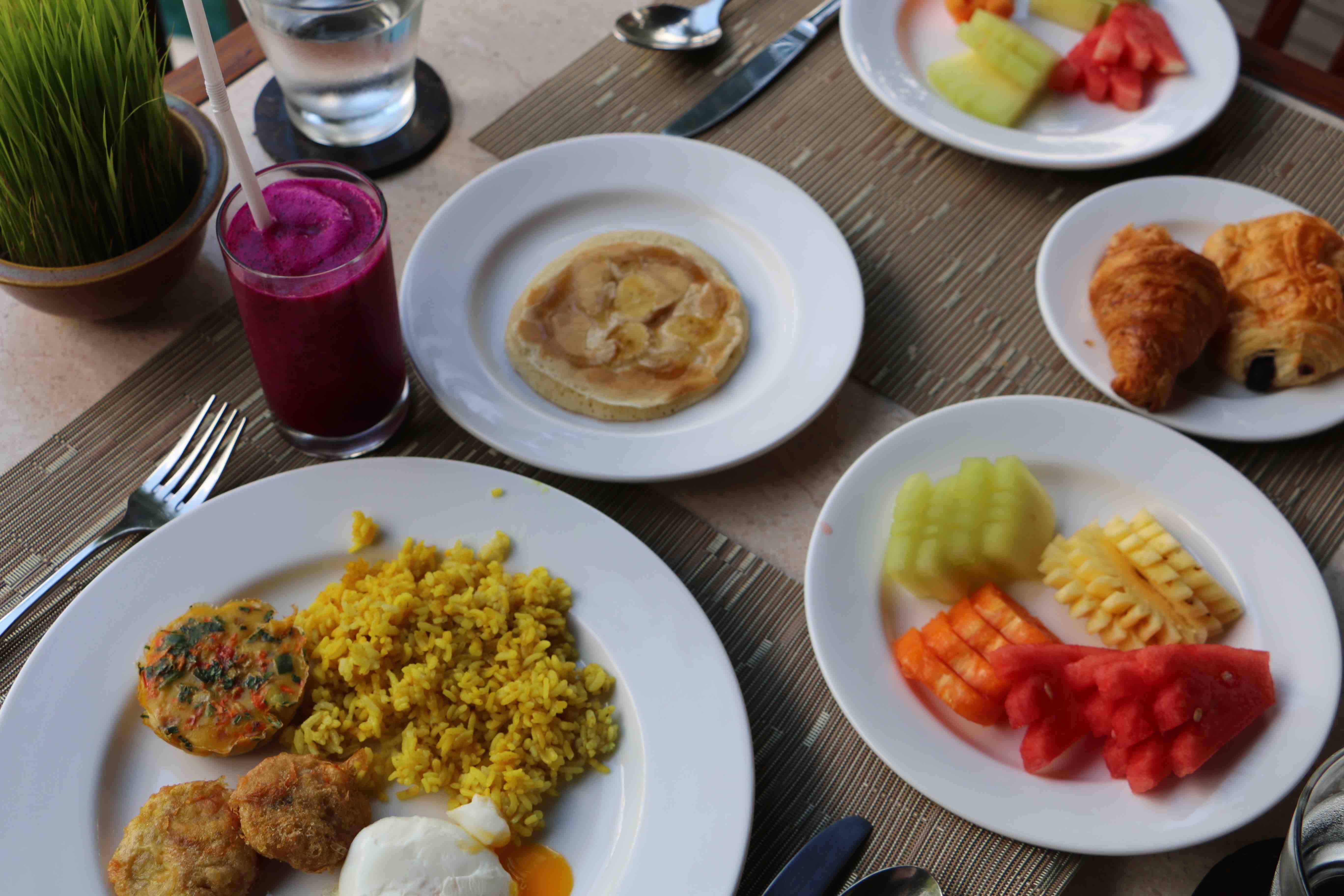 We also had lunch at Madu Manis Kitchen where we tasted some of the best local dishes. First day, I went for Rendang Sampi, beef stewed with spices, coconut milk and vegetables. The portions are not extremely big, which makes them perfect because the breakfast is pretty heavy. The second day I had Chicken breasts with lemon and yoghurt and mashed potatoes that were also very delicious. As a dessert, the best option is absolutely a chocolate melted lava cake. I miss it so much.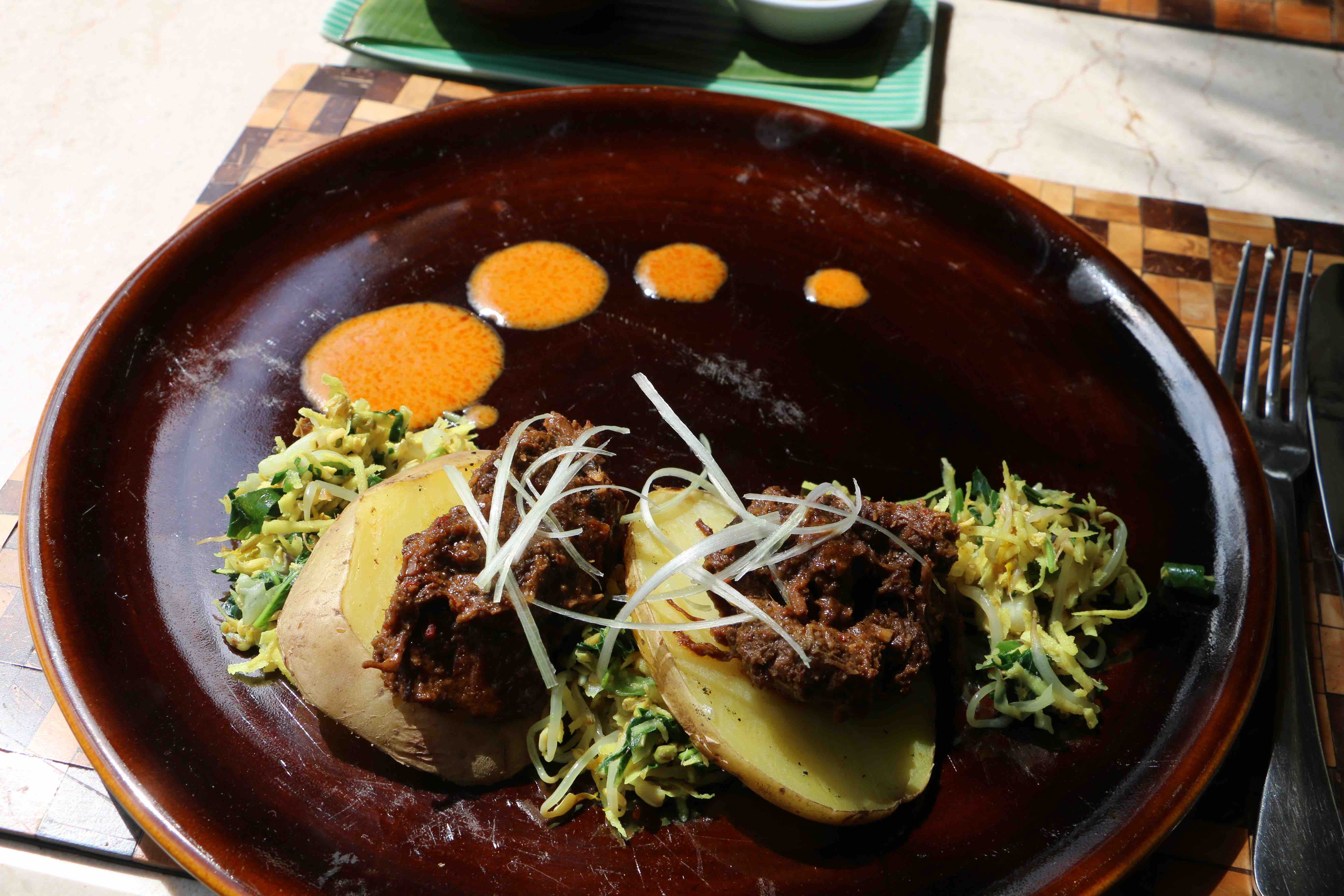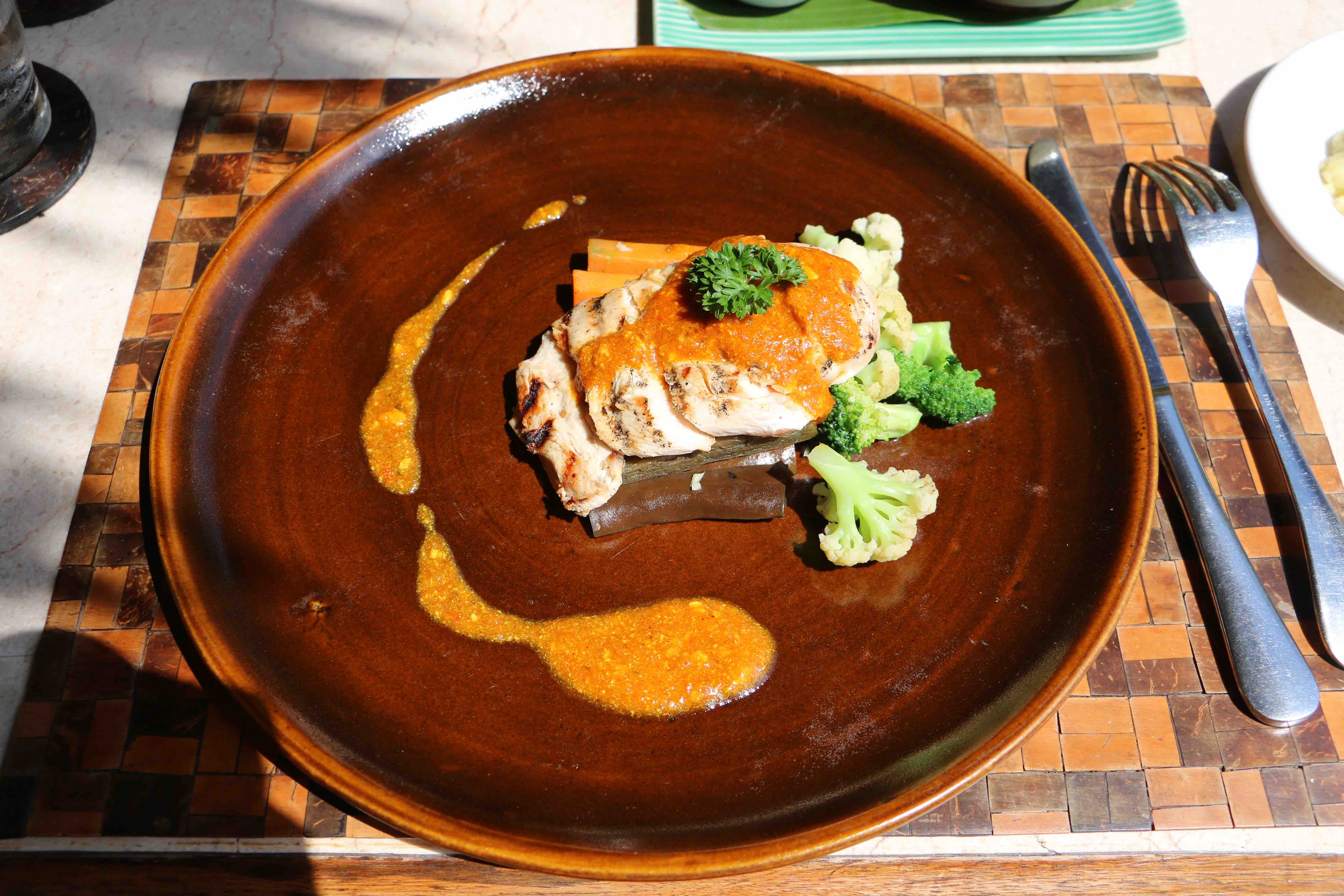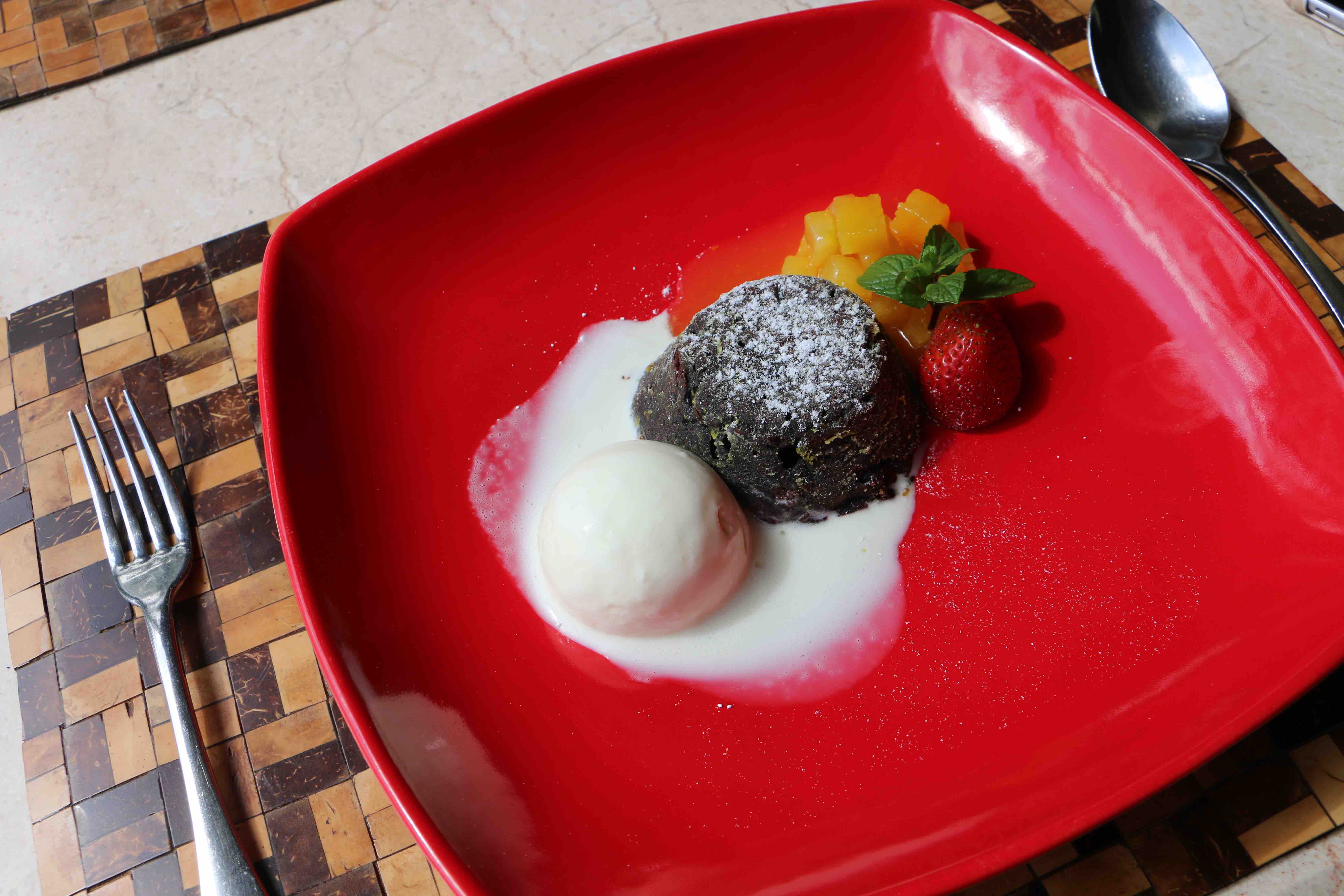 I have to admit I've never visited place where people are that kind and sincere. I traveled a lot but I never felt that way. It's not a usual kindness that employees working in tourism have, it's a completely other level. I felt the kindness of the people from the bottom of their hearts. It's not only the case of Komaneka, but of every single hotel, store, restaurant and bar. No matter what kind of information you need, everyone will be happy to assist you. That's what definitely makes Bali one of the happiest and most magical places I've ever been to.