And I keep updating you on my favorite collections from Paris Men's Fashion Week FW17/18. In this post I wanted to share with you more from Wooyoungmi, Boris Bidjan Saberi and Juun.J.
WOOYOUNGMI
If I had to choose one word to describe the Wooyoungmi Fall-Winter 2017 collection it would be: sophisticated.
Oscar Wilde was the biggest inspiration for Mme Woo and Katie Chung to create this collection. Oscar Wilde was a member of an aesthetic movement, a group characterized by a belief in "art for art's sake", the sentiment that there need to be no greater meaning to art that beauty itself. That's the opinion I share as well. Art should be interpreted in your own way.
I would definitely mention the coats that were maybe my favorite part of the collections along with the shirts. Most coats are oversized with big cuffs which I particularly liked. The shirts, on the other hand, have an unconventional form and they are characterized by romantic detachable ruffles, large cuffs and collars. The knits have been reinterpreted and styled in a way to match with the shirts that can be worn under the knits which gives an amazing effect.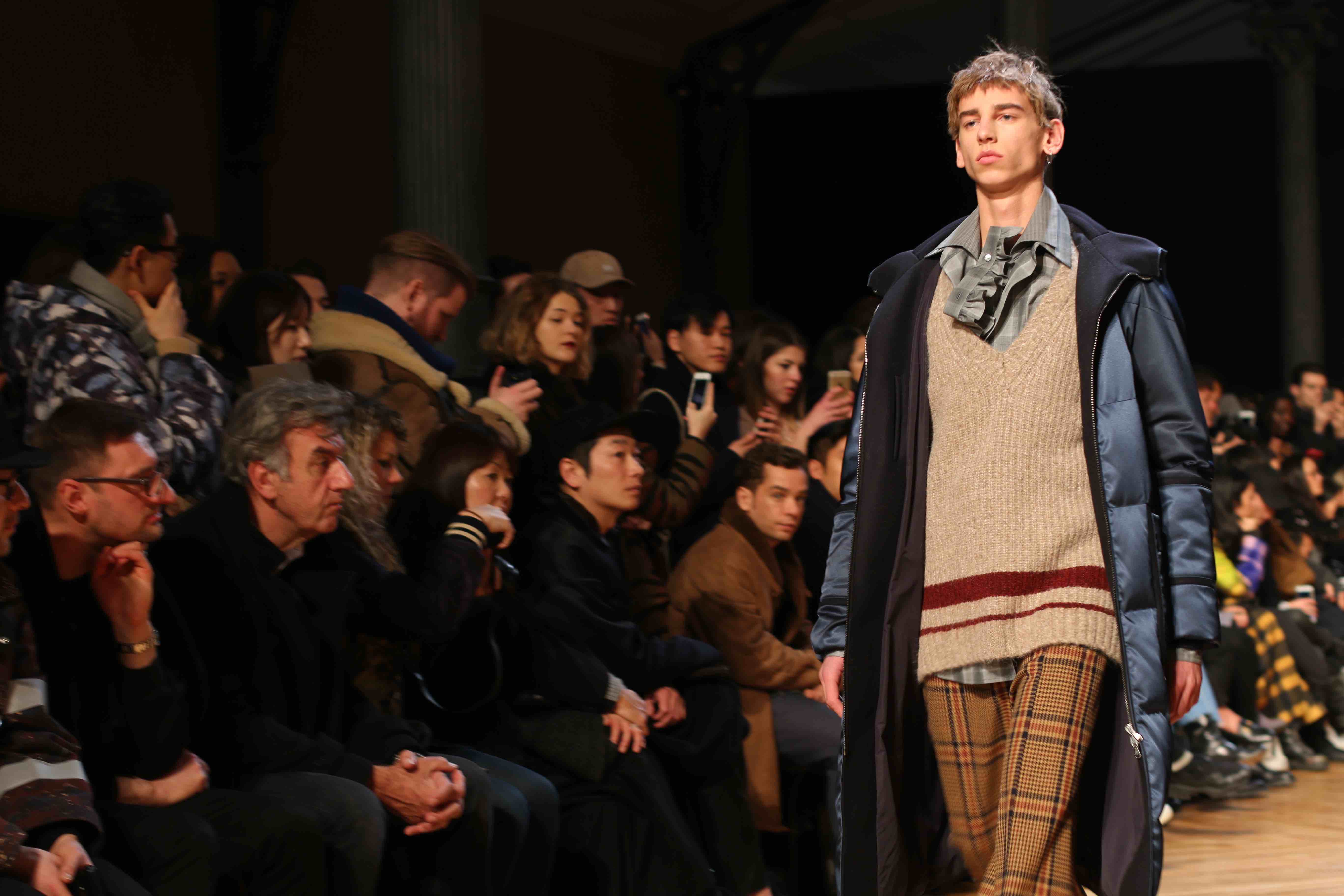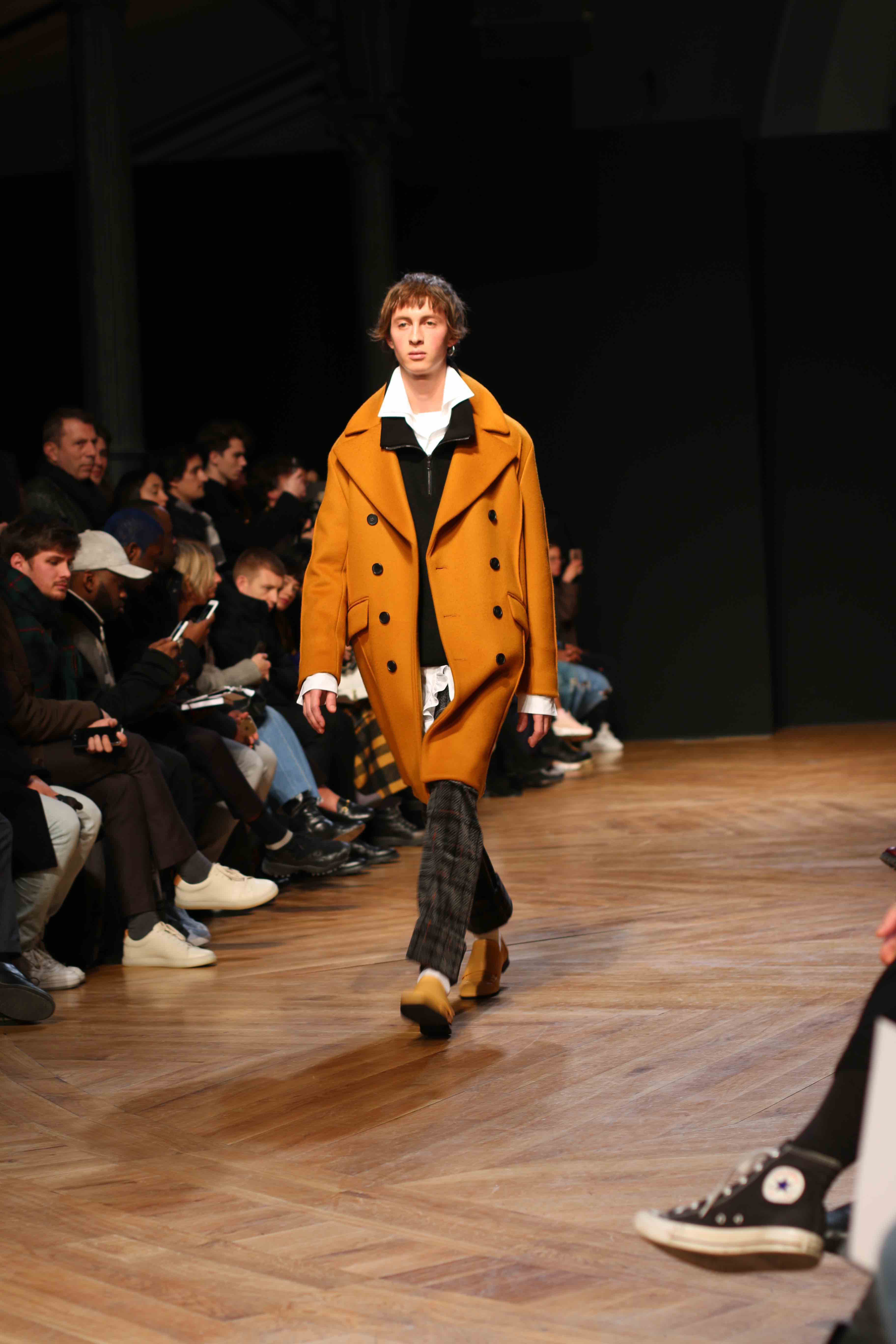 BORIS BIDJAN SABERI
Boris Bidjan Saberi keeps following his own and unique style and presents an amazing collection. It's all about black and dark, not only in colors but also when it comes to the mood. The unconventional cuts, yeti coats and of course a lot of black characterized this collection. I appreciated the knits and white-black combos.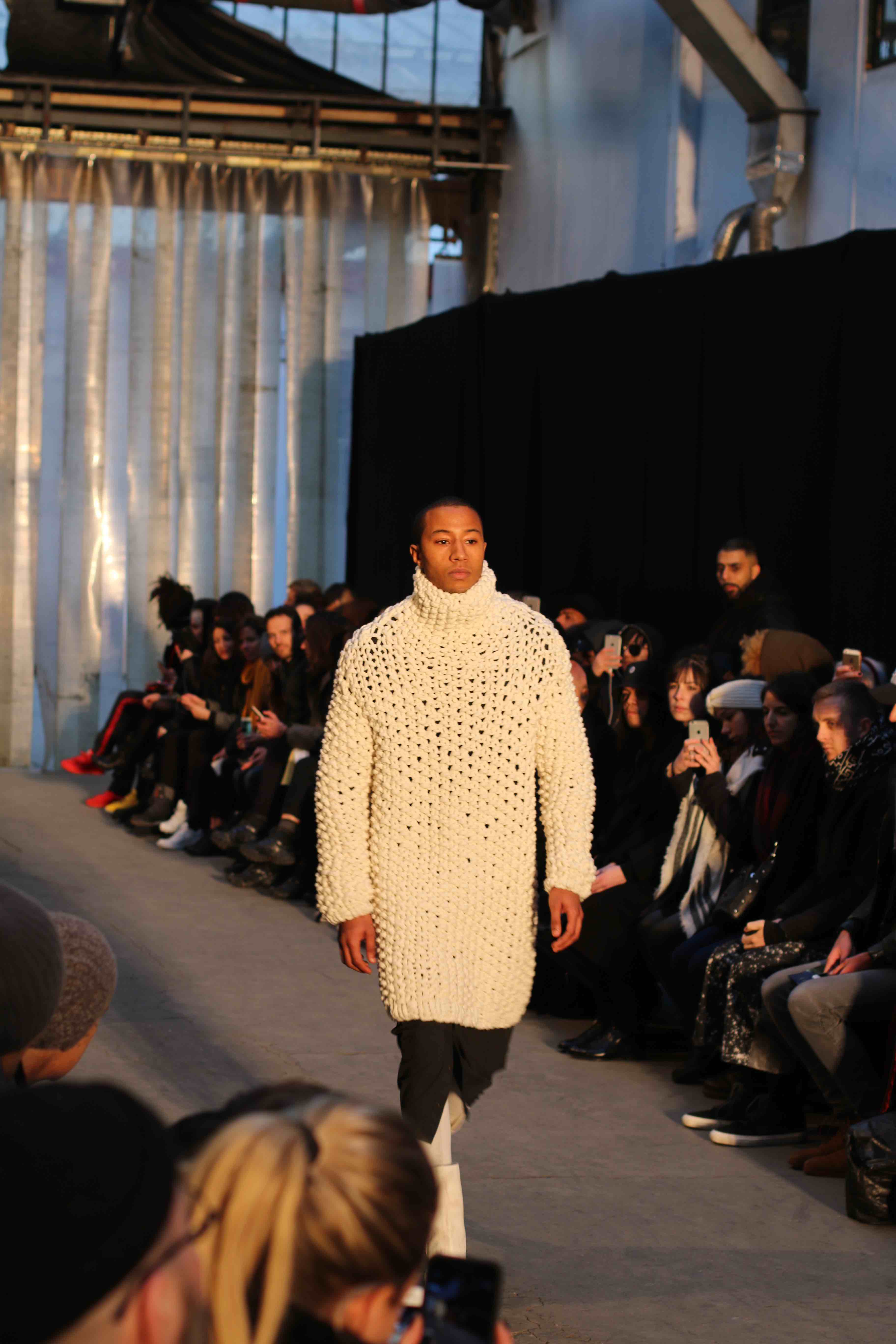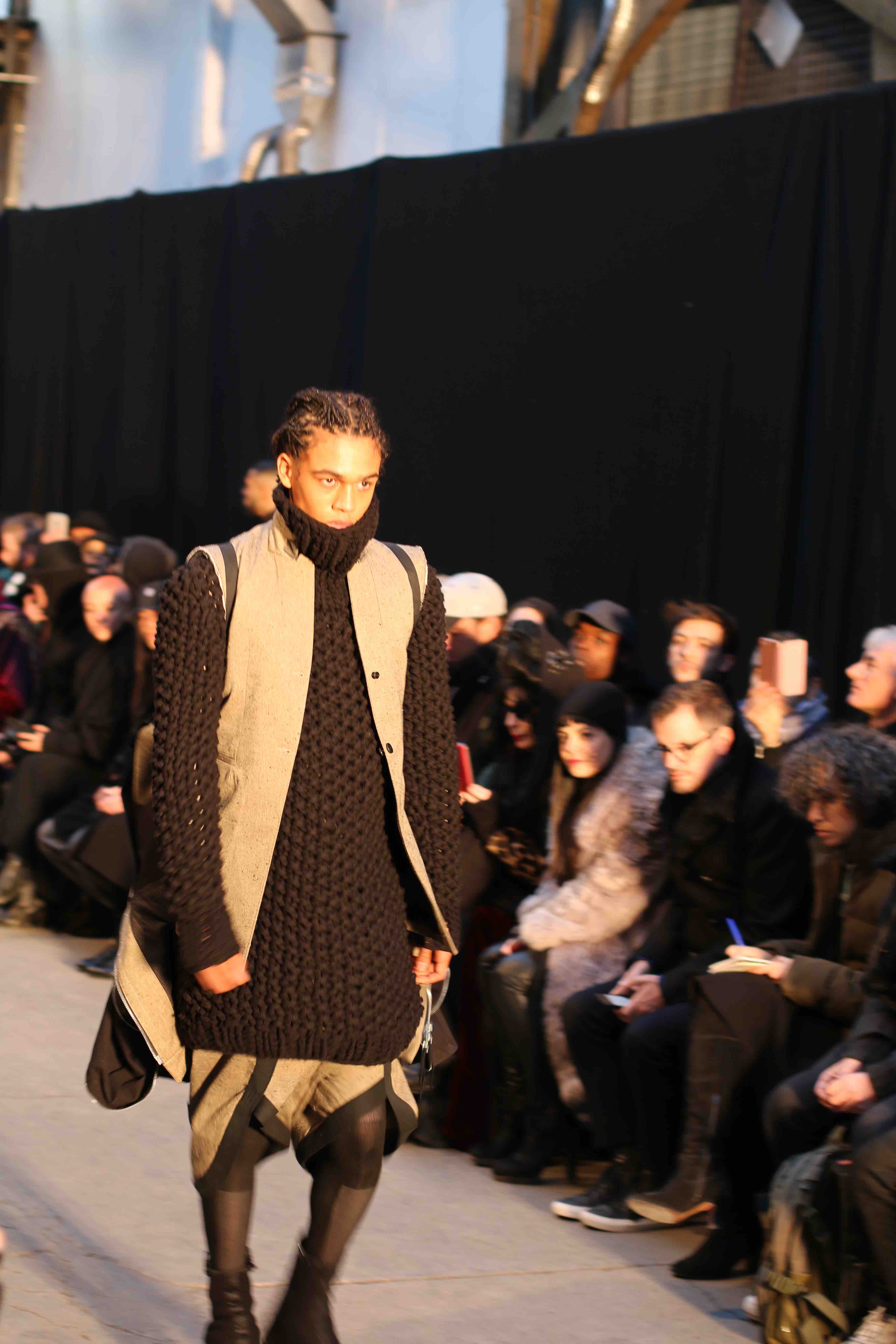 JUUN.J
The main theme of the Juun.J Fall-Winter 2017 was the archive, the archive of their past collections. It was a best of the old collection that have been reinterpreted in a brand new. I really like when brands keep the best of their heritage in order to make something new. The oversized coats and knits, both for men and women and trench coats were my favorites. The presence of the street inspired items paired with the tailored one was a perfect example of Juun.J avant-garde.