Acne Studios is one of my all time favorite brands and it was an immense pleasure to attend their Men's Fall-Winter 2017 collection presentation in Paris.
They made a presentation at a pretty unusual place for a fashion event: university classroom. I always liked the way Acne experimented both in the design and ideas. The professor was giving us a lecture about history of art and literature. I felt again I was at the uni, attending a course, but this time an interesting one especially because the models were walking in front showing the latest Acne Studios Men's Fall-Winter 2017.
The main idea and the mood of the collection have been perfectly explained by their creative director, Jonny Johansson:
"I realised that businessmen don't exist anymore, even though the world has chosen business. It led me to think about working men in the 80s, and how they fetishised their clothing. I wanted to bring that same respect for fabric and shape to this collection."
Let me start with some items in particular. Trousers, for example have long pleats at the waist. They are also high waisted and I definitely liked that. Shirts have a well-known classic businessman's white collar, but the body is in fluid cupro, and in shades of red or blue. Cashmere blend sweaters are cropped and ribbed, with high v-necks and pleats in the back to emphasise the shape. As you might have notices, I like oversized clothes so these sweaters with the oversized collars are definitely one of my favorites.
Color palette varies between dark tones of black, grey and brown to the light ones such as beige but also pastel colors: violet and green. I find these colors are perfect in winter time because they can add a lot of vivacity to your look.
Have a look at some shots from the presentation: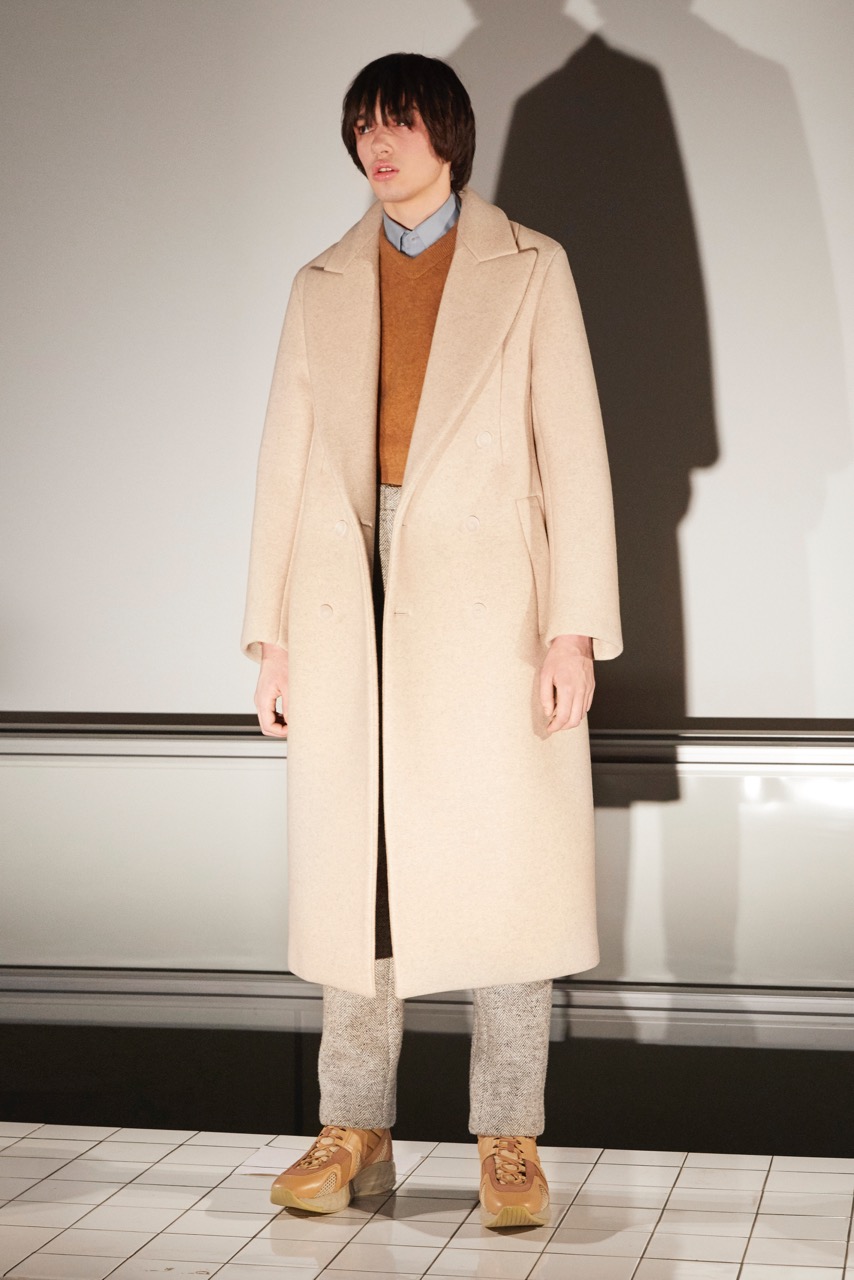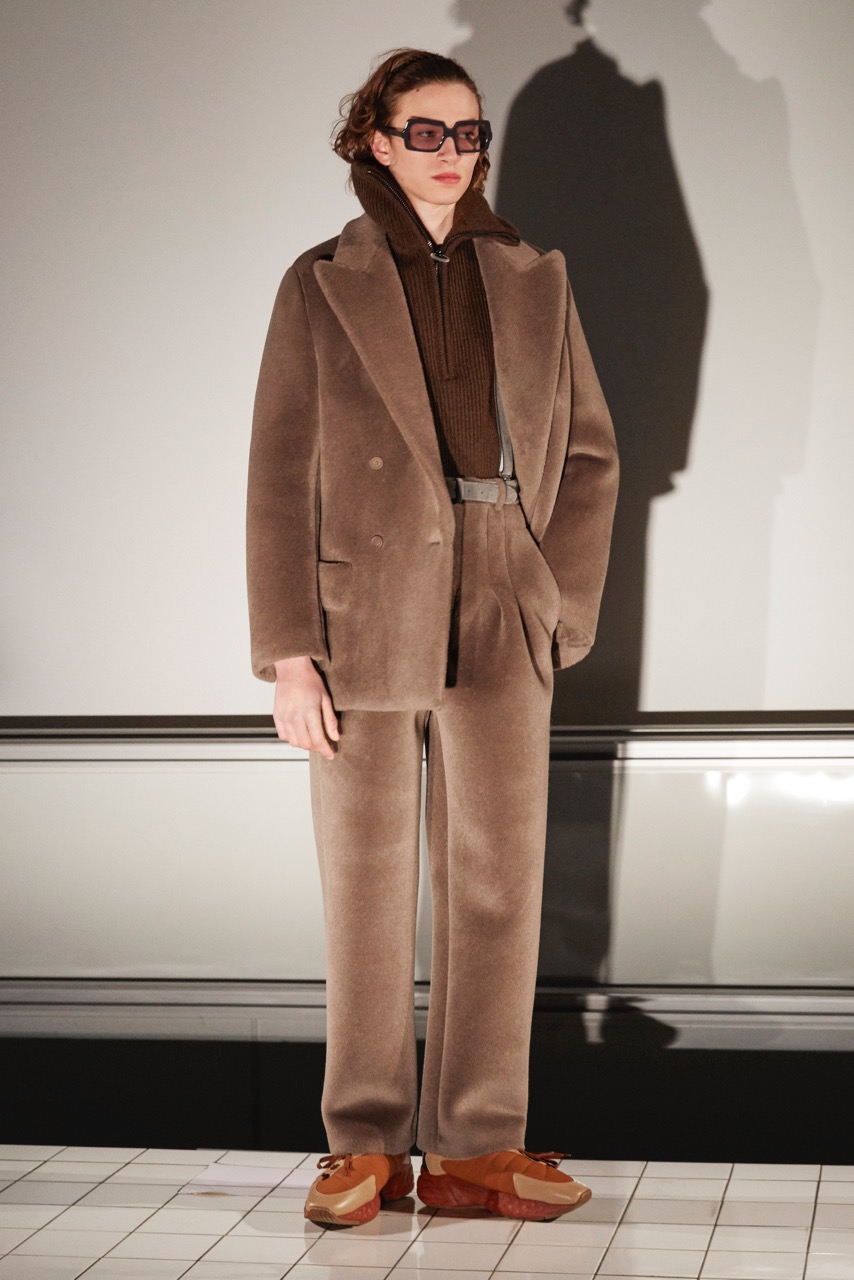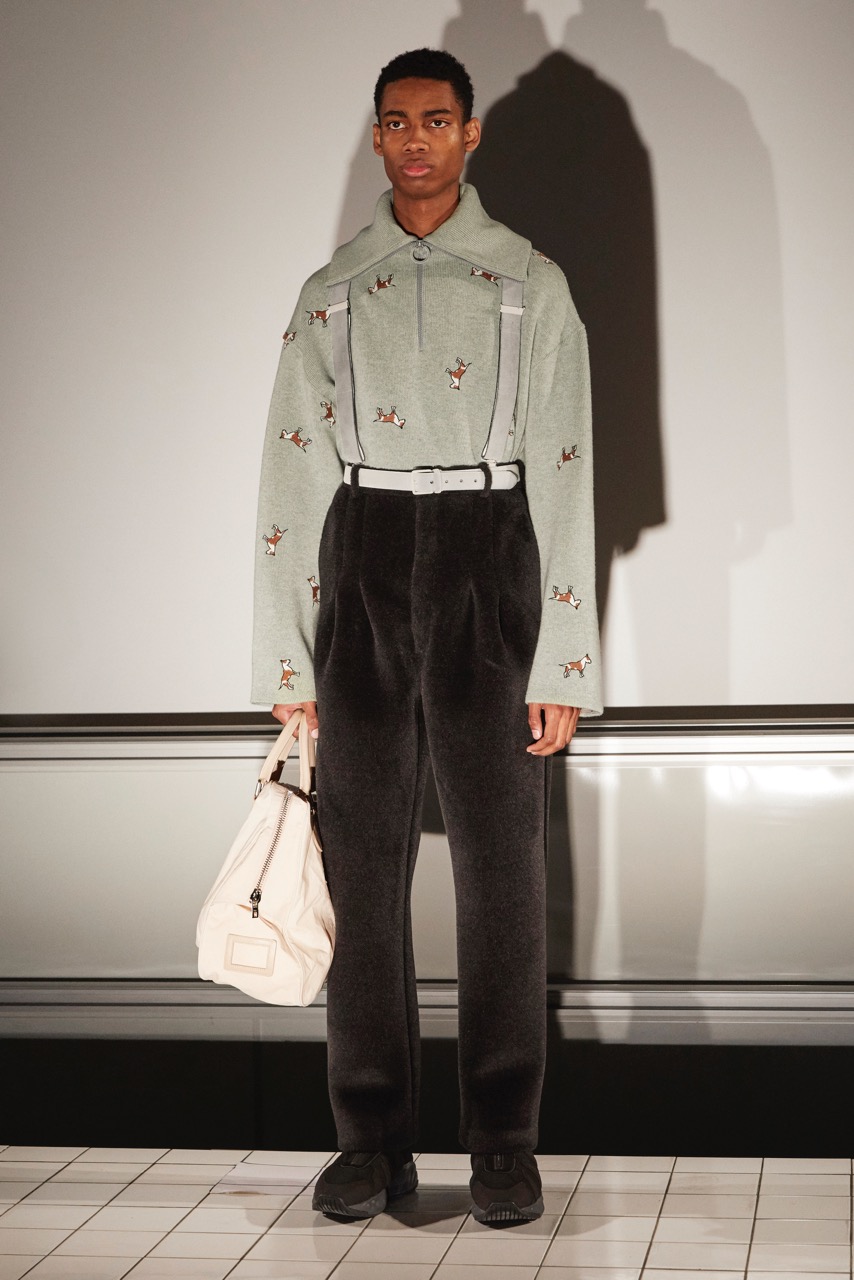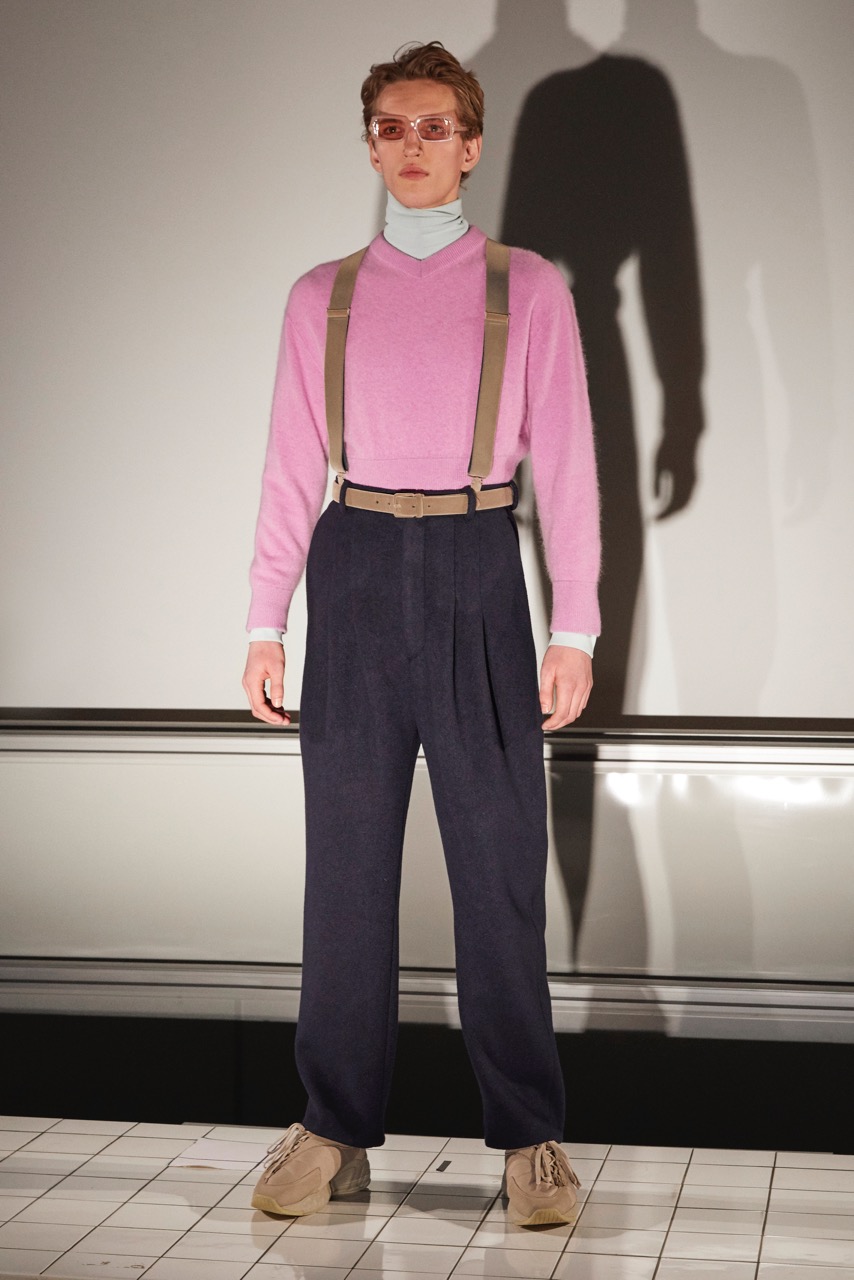 Photos from Acne Studios